Workplace No Jewellery Program -

Jewellery-Related Work Safe Bulletins, Practices, Warnings and Procedures

Here's numerous examples sorted by BY INDUSTRY of work safe practices, safety guidelines, bulletins, reports, warnings and procedures recently found searching jewelry-related accidents and injuries on the internet:
REPORT: Preventing Hand Injuries

REPORT: Jewellery Safety in Production Areas

REPORT: Worker Fatalities from being caught in machinery (6-year study)

REPORT: Four (4) Major Types of Injuries - How Workers Get Hurt

REPORT: Ten Commandments of Safety

REPORT: In the USA, 79,753 who hurt themselves with jewelry.

REPORT - BURNS: Tell Me About Burns and Jewellery

MILITARY:

OIL AND GAS: Dangers of Lanyards at the workplace

HOTELS - RESORTS: Caliente Nudist Resort & Spa Guest Jewellery Policy

HOSPITALS/CLINICS: First Aid Tips For Winter Woes With St John Ambulance (remove jewellery)

HOSPITALS/CLINICS: Body Jewelry... To Remove or not Remove, That is the Question.

HOSPITALS/CLINICS: Infection Control Issues - Impact of Jewellery and Watches

Ergonomic Healthcare Patient Handling: Employees should also be informed about the importance of appropriate footwear and clothing. Proper footwear that is slip resistant and clothing that allows unrestricted movement can significantly reduce the chance of injury in transfers. Jewellery such as necklaces or bracelets can become a hazard if the patient grabs at these objects during a fall. http://www.ccohs.ca/oshanswers/hsprograms/patient_handling.html

LABORATORIES: Lab Procedure and Safety: Safety glasses are required before any machine can be operated. Each student will be expected to wear appropriate clothing to class. Loose clothing, watches, rings, or other jewellery should be removed before coming to class. Long hair should be protected to avoid injury. http://www.tntech.edu/it/Syllabus_MIT2060.htm

SPORTS - AMATEUR\PROFESSIONAL\SCHOOLS

: Sports Leagues/Teams/Associations/Event Sponsors Safety Guidelines

CONSTRUCTION: Finger, Hand, and Wrist Injuries

MACHINERY AND EQUIPMENT: Rotating shafts and loose material - a deadly mix!

MACHINERY AND EQUIPMENT: The most common causes of injuries from work are manual handling of heavy items, machinery or tools, exposure to hazardous chemicals, jewellery or long hair tangled in machinery, misuse or failure of vehicles and any inadequate safety training. more

MACHINERY AND EQUIPMENT: Serious hand and arm injuries can happen so quickly - yet most can be avoided by learning and following proper safety procedures. The common causes of injury include: failure to wear gloves and other protective clothing; carelessness, lack of concentration; inattention to pinch points; hot surfaces, and in-running nips; fatigue, working under the influence on alcohol; failure to treat a wound; incorrect tool selection, improper use of equipment; failure to contain long hair or to remove jewellery and loose clothing; ignoring company policy and safety codes. more

PLANTS - DISTRIBUTION - WAREHOUSES: Worker dies when lanyard caught in rotating kelly bar

PLANTS - DISTRIBUTION - WAREHOUSES: Safe work practices to prevent accidents and injuries involving conveyors

Install guards or devices to prevent inadvertent contact with pinch points.

Use a tool to clear jams.

Provide training in safe work procedures for workers who work near conveyor systems, including procedures for clearing debris and lockout.

Do not wear loose clothing or jewellery when working near conveyors.

PLANTS - DISTRIBUTION WAREHOUSES: Safe work practices to prevent accidents and injuries involving conveyors. Make sure that workers who work near conveyors receive training and safe work procedures that include clearing debris and lockout. The following recommendations were made:

Do not remove guarding, such as panels that protect workers, from moving parts while the machinery is in operation.

On conveyors, install guards or devices to prevent inadvertent contact with pinch points.

Do not wear loose clothing or jewellery when working near machinery.

Shut down and lock out moving parts before servicing or cleaning machinery or doing maintenance and repairs. To clear jams, use a tool – not your hand! http://www.ccohs.ca/newsletters/hsreport/issues/2004/06/ezine.html
MINING: SAFETY BULLETIN: Clothing Caught in Machinery Amputates Worker's Arm - A worker with 18 years of experience in the seismic drilling industry was threading "stem wipes" onto the drill stem of a seismic drill as it turned at idle speed. The worker stumbled forward and the quilted jacket he was wearing caught on one of the rotating stem wipes. The worker's clothing wrapped tightly around the drill stem, resulting in the immediate amputation of one of his arms. As a result of the investigation, the 2nd recommendation mentioning jewellery was: Workers must not wear loose-fitting or torn clothing where there is a possibility of the clothing coming into contact with moving parts of machinery. Section 362 of the Occupational Health and Safety Code requires employers to ensure that workers' clothing under such circumstances is close fitting. If there is a possibility of a worker coming into contact with the moving machinery, section 362 also requires the employer to ensure that the worker confines or cuts short their head and facial hair and that they avoid wearing dangling neckwear, jewellery or other similar items. http://www3.gov.ab.ca/hre/whs/publications/pdf/al028.pdf

COOLING OPERATIONS: When using cryogenic liquids to cool an object, insert the object SLOWLY using tongs. This procedure minimizes any boiling and splashing which occurs when warm objects are added rapidly. Never wear watches, rings, bracelets or other jewellery, because if splashed by a cryogen, they can freeze to exposed skin. http://www.ccohs.ca/oshanswers/prevention/cryogens.html

OFFICE RELATED: Office-Related Illness and Injury: Caught In or Between Objects: The last category of leading disabling incidents occurs as a result of office workers who get their fingers or articles of clothing caught in or between objects. Office workers may be injured as a result of: 1) Fingers caught in a drawer, door, or window. 2) Fingers, hair or articles of clothing and jewelry caught in office machines. 3) Fingers caught under the knife-edge of a paper cutter. 4) While working on office equipment, concentrate on what you are doing.

GARAGES: What should I do after handling batteries?

| | |
| --- | --- |
| | Rinse off your gloves well before removing them. Then rinse the apron to remove any battery acid that may have contaminated it. |
| | Wash yourself with soap and water immediately after servicing a battery. |
| | Neutralize spilled or splashed sulfuric acid solution with a baking soda (sodium bicarbonate) solution, and rinse the spill area with clean water. |
| | Keep tools and other metallic objects (including jewelry ) away from the tops of batteries. |

http://www.ccohs.ca/oshanswers/safety_haz/garages/batteries.html

RESTAURANTS - COOKS\WAITERS: Food and beverage servers take and serve patrons; food and beverage orders and Cooks who prepare a wide variety of foods. They work in restaurants, hotels, resorts, camps, central food commissaries, educational institutions, hospitals and other health care institutions, aboard ships and at construction and logging camps. Health and Safety Hazards recommendations were:

cuts, injuries and possible amputation of limbs from unsafe use of equipment with moving parts such as the mincer, food processor, dough mixer, slicing machine, and meat band saw and from unsafe use of knives or from chipped glassware and dishes;

burns from contact with hot surfaces of equipment (ranges, ovens, coffee makers, deep-fat fryers, pots, pans, steam tables), flames, hot food, liquids and faulty microwave ovens;

electric shock from faulty electrical tools and equipment, faulty appliances and wires, or overloaded electrical outlets;

slips, trips and falls from open ranges, stove doors, kitchen doors, trolleys, and wet, cluttered or slippery floors, stairs, defective ladders and foot stools;

collisions due to blind corners or swinging doors;

cooks can become trapped in walk-in refrigerators and freezers;

heat stress, heat exhaustion, heat stroke from prolonged exposure to hot equipment (ovens, stoves); cold stress when working in walk-in refrigerators and freezers for prolonged periods of time, or handling frozen food;

injury to limbs from trapped hands, hair, baggy clothing or jewellery in garbage compactors;

fires in kitchens can start by accidental ignition of hot oils and greases, paper materials coming into contact with hot stoves and ovens, faulty electrical equipment (cords, switches and power outlets), wet electrical equipment and appliances. http://www3.gov.ab.ca/hre/whs/publications/pdf/al028.pdf
RETAIL - HANDLING MONEY (department\retail stores, banks, restaurants, etc.): What are some steps that can be taken prevent robberies? Do not:

Do not carry weapons of any type, including pepper spray. Weapons can easily be used against you and are illegal in some jurisdictions.
Do not stare at a person. Prolonged eye contact may be perceived as a challenge or threat.
Do not wear jewellery that could be a strangulation or theft hazard.
Do not carry cash while on duty

EMBALMERS: http://www.ccohs.ca/oshanswers/diseases/aids/embalming.html?print

Use disposable materials.
Remove all personal jewelry . Wear disposable pants and gowns or disposable jumpsuit with hood, double gloves, eye protection, mask and cap, shoe covers and plastic apron

OUTSIDE WORKERS - WINTER: Preparing outside winter-related workers to battle the winter elements. How do you beat the cold when you work outside?

Aside from several layers of protective, dry, clothing, and a healthy mix of physical activity, regular warm up periods can he

Frostbite is the second most common cold injury. Noses, ears, cheeks, fingers and toes are most often affected. The freezing constricts blood vessels, which impair blood flow and may cause permanent tissue damage. If only the skin and underlying tissues are damaged, recovery may be complete. However, if blood vessels are affected, the damage is permanent and could result in the amputation of the affected part. Seek medical attention. If possible, move the victim to a warm area. Give the victim warm drinks to replace lost fluids. Remove any wet clothing and loosen constricting jewelry that may restrict circulation. Loosely cover the affected area with a sterile dressing (keeping fingers or toes separated) and quickly transport the victim to an emergency care facility. DO NOT attempt to rewarm the affected area on site (but do try to stop the area from becoming any colder).

Without the proper facilities, tissue that has been warmed may refreeze and cause more damage. DO NOT rub area or apply dry heat and DO NOT allow the victim to drink alcohol or smoke. http://www.ccohs.ca/newsletters/hsreport/issues/2004/01/ezine.htm

PLANTS - WAREHOUSES: Taken from ANSI C2-1984, Section 420I2, 1910.269(l)(6)(i) prohibits the wearing of conductive articles by employees working within reach of exposed live parts of equipment if these articles would increase the hazards associated with accidental contact with the live parts. If an employee wants to wear metal jewellery , he or she can cover the jewellery so as to eliminate the contact hazard. This requirement is not intended to preclude workers from wearing metal rings or watch bands if the work being performed already exposes them to electric shock hazards and if the wearing of metal would not increase the hazards. (For example, for work performed on an overhead line, the wearing of a ring does not increase the likelihood that an employee would contact the line, nor would it increase the severity of the injury should contact occur.) However, this requirement would protect employees working on energized circuits with small clearances and high current capacities (such as some battery-supplied circuits) from severe burn hazards to which they would otherwise be exposed. The rule also protects workers who are only minimally exposed to shock hazards from being injured as a result of a dangling chain's making contact with an energized part. OSHA has accepted the suggestion of two commenters that the proposed term "in the vicinity of" be replaced with "within reaching distance" to help clarify the requirement (Ex. 3-20, 3-80).

In work situations where jewellery , such as rings, necklaces or earrings, may heighten the risk of injury, these items shall not be worn by employees.

Do not wear items that could become entangled in moving machine parts such as jewellery , drawstrings, ties, or loose clothing.

Warn employees not to wear loose-fitting clothing or jewellery near operating farm machinery.
Paragraph (g)(1)(i)(B) prohibits an employer from allowing respirators with tight-fitting face pieces to be worn by employees who have any condition that interferes with the face-to-facepiece seal or valve function. Examples of these conditions include, but are not limited to, missing dentures, the presence of facial scars, the wearing of jewellery , or the use of headgear that projects under the facepiece seal. As with the facial hair requirements, the intent of this provision is to prevent an employee from wearing a resp
Many of us, as we grew up in our careers and I can remember back when I was in high school you could actually take shop courses and we learned about eye protection, not wearing jewellery and rolling up your sleeves and all the appropriate things that would work and not work in whatever you were doing. A lot of those classes have gone by the wayside.
(7) "Conductive apparel." Conductive articles of jewellery and clothing (such as watch bands, bracelets, rings, key chains, necklaces, metalized aprons, cloth with conductive thread, or metal headgear) may not be worn if they might contact exposed energized parts. However, such articles may be worn if they are rendered nonconductive by covering, wrapping, or other insulating means.
How can we help your organization create and sustain awareness on a daily basis on the hazards of wearing jewellery in the workplace, developing an effective No Jewellery Program?
►
Our Solution - Workplace:
Workplace No Jewellery Program
►
Our Solution - Sports:
---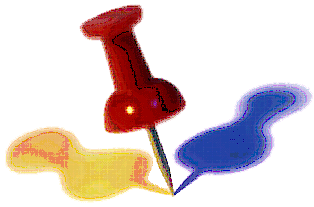 Hmmm... Are your employees (workers) at risk of jewellery-related accidents and injuries?