November & December months are a busy time of year. Top 10 Customers need to be visited (or telephoned) to offer sincere warm Season's Greetings and New Year wishes.

But... with e-mails, telephones follow-up calls, last minute Christmas shopping, the parties, WE simply don't always have the time and energy to get in touch with everyone we dearly care for.

QUESTION: Are you searching for a Holiday Season's gifts, a promotional product that'll be noticed for its superior quality, the one that will effectively demonstrate your appreciation and sophistication?

Why not handout Multi-Functional LeClasps™??

---
---
Holiday Season's Suggestion #2:
Are you opting to pursue the tried-tested-and-true tradition of Holiday cards mailing, which has always showed friends and business relations alike that they matter?
So this year, why not tuck in between the Holiday Cards a classy jewellery-calibre LeClasp™ and create that special bond by adding that unique, je ne sais quoi quality that is so in-demand and appreciated and used by all for many... many years.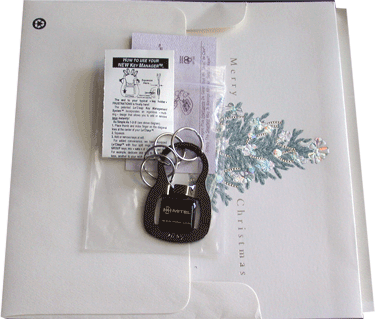 Two (2) 49-cent stamps cover the day-to-day mailing cost. Mass mailings with postal service mailing companies costs even less.
WOW impact guaranteed... expect numerous "Thank You" telephone messages on your voice mail... including requests for additional samples for co-workers, secretaries, supervisors...
---
Return to [
Idea Generator
]
Holiday Season's Suggestion #3:
Don't... forget about purchasing Holiday Cards! Save the $$$.
Firstly, order (!!) 75 or 125 or 250 or... 1000 LeClasps™ and ask your promotional advisor to specify the presentation-quality Business Card Size (3"X4") Ziploc poly bag packaging on the purchase order.
Secondly, ask to attach a personalized "Season's Greetings" tag line salutation on the Leclasp instruction leaflets. Click below link to view examples:


Top 10 Holiday Season's Greetings
Thirdly, purchase Brown Kraft 28lb Coin Envelopes (3 3/8" X 6") at your local Staples or Bureau en Gros. Approx $15.00 per lot of 250 envelopes.
Now... all you have to do is print the address labels and tuck your Business Cards into the individual business card size poly bag.
Imagine the reactions when special contacts UNEXPECTEDLY receive in the mail an innovative, unique and USEFUL LeClasp™! Just imagine the responses!!!
A Bright Idea that is Simple, Quick, and Perfect for Busy Business People!
Review the LeClasp™ Direct Mail Program Program.
Return to [
Idea Generator
]
---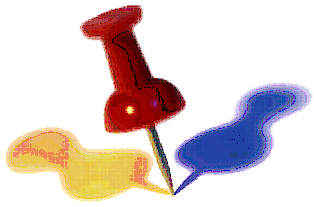 P.s. Great time saving ideas... recipients wow impact guaranteed!!