LeClasp "KEY" Holder -
We all carry and attach way to many pocketgizmos onto our key holders.

You know, anything other than "keys" attached with a split ring to your key holder.

Maybe a souvenir from a special holiday; or a loved ones gift we just can't throw away; or a clients useful promotional gift such as squeeze key chain flashlight, disposable key ring light, key tag/whistle, bottle opener, carabineer clip, pocket knife, multi-task combination pocket tool, etc.
QUESTION: Have you ever tried removing/adding pocket gizmos from a 1-split ring key holder?
Or... at night tried to point a pocket light and, at the same time, inserting your house door key into a lock (or a super mail box)??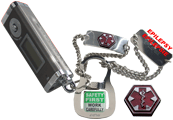 Or...have you ever had a cherished pocket knife confiscated at the airport security?
BOTTOM LINE: LeClasp™solves these "incompatibilities" with key holders on the marketplace. End-users can conveniently attach up to eight (8) pocket gadgetsand, when required, instantaneously remove them too.
---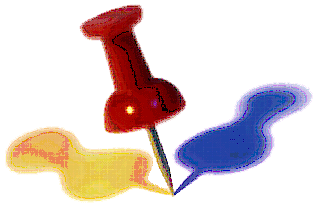 P.s. Amazing, eh?!?!