Preventing Jewellery-Related Injuries in Sports:
Cost-effective campaign idea to equip your team!
Minor and junior league teams coaches and players can approach one or two businesses, restaurants and large surface departments stores in the region for a sponsorship and\or co-sponsorship opportunity.
Propose to decorated the front side of each LeClasp Sports Jewellery Holders with the sponsors logo, a trade mark or brand symbol.

The back side can be decorated with you choice of sport jewellery-related reminder message or team\association crest.

Justifying Sponsorship to Businesses
For mass media such as television, radio, magazines, newspapers and billboards, the measurement of people's interest in them has to do with the 1) size of the audience and the 2) number of times the audience is exposed to the advertisements. These two measurements are known, respectively, as reach and frequency.
Using mass media's benchmark COST-PER-IMPRESSION (CPI) measurement method, lets compare LeClasp™ return on investment (ROI) as an promotional product gift idea.
Assuming recipients (kids, athletes) play 2 sports on a weekly basis and utilize the LeClasp Sports Jewellery Holders at every single practice and game days.

The players will be exposed and reminded of the sponsors logo displayed on the front side at least 10 times per week.

Add a minimum 10 exposures with members in the locker rooms and another 5 exposures when recipient utilizes the jewellery at home when cleaning the garage and back yard, mowing the grass, kitchen, etc.

That's a total 25 exposures to sponsors logo per week.

Assuming a $8.00 price point per LeClasp™, the one week usage CPI is 32¢ ($8.00 / 25) per exposure.

Spread that out across the 10-year recommended replacement period and it works out to more than 13,000 impressions (10 * 25 * 52) for an incalculable CPI of six-thousandths of a cent ($8.00 / 13000) per exposure!
Wow... LeClasp Sports Jewellery Holders offers long term exposure at a very low, low CPI. Pretty good return on investment.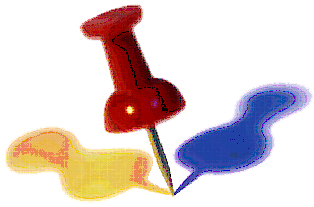 P.s. Parents typically hold onto their children's personal jewellery at sports events!!